An equal passion for people and problem-solving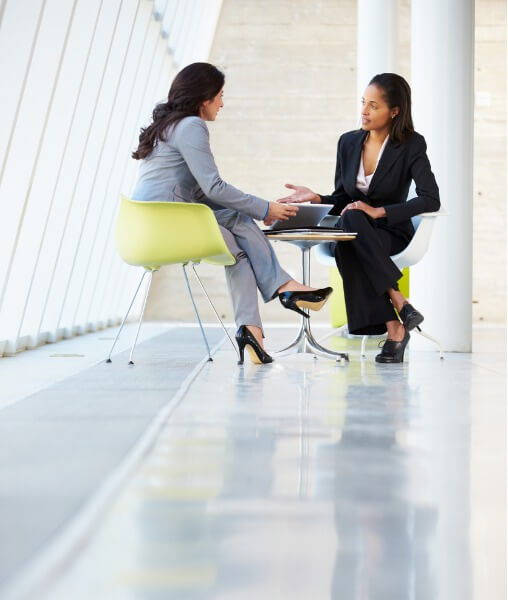 採用情報
An equal passion for people and problem-solving
組織の成功は、人を理解することから始まります。何が彼らを動機づけるのか?何が彼らの潜在能力を引き出すのか?また何が彼らの行く手を阻むのか?私たちはより共感性の高い、根拠に基づいた答えを出すために常に挑戦し、自らの文化を試みます。 好奇心、回復力、問題解決への創造性を備えた人材を採用します。これまで成功した採用者は、これらの資質と人に対する真の情熱を兼ね備えています。彼らは、歓迎と包容力、そして多様性に満ちた文化の中で働いています。そして、どのようなキャリアパスを歩むにしても、自由と責任、そしてサポートの適切なバランスを楽しみながら、自分の道を切り開いていきます。
TRUST, FLEXIBILITY, AND ACCOUNTABILITY&nbsp
2021
Implementation of our flexible workspace philosophy
WOMEN'S PATHS TO PROMOTION&nbsp
50%
Of Partner promotions in 2020 were women
FOSTERING EDUCATION &nbsp
11,000+
Hours of virtual learning for employees in 2020
Learn why top talent chooses us.
Career growth and promotion from within
You'll work side-by-side with leadership experts who can open new doors. We have a strong track record for promoting employees to senior-level roles.
Global clientele across industries
With offices in 30 countries, you'll have the chance to work with the world's most successful multinational companies and build a valuable global network.
Competitive pay with best-in-class benefits
We offer competitive compensation at every level, provide opportunities for you to increase your earnings exponentially throughout your career, and ensure benefits to fit your life needs.
Commitment to diversity, equity, and inclusion
Heidrick & Struggles is committed to improving diversity inside our firm and with our clients. From our AESC Diversity Pledge and the development of the Director Institute to our Board Diversity Pledge, we aspire to give a voice to all employees so they feel included, inspired and that the firm invests in their successes.
Challenging and satisfying work
No two days are the same. The variety of our engagements provides novel opportunities that will challenge you to think and work in new ways.
Enjoy the company you keep
The best part about working at Heidrick & Struggles is the people. You'll be a part of a team that understands the value of collaboration and enjoys working together to succeed.
お問い合わせ
何かご不明な点がございましたら、 気軽にお問い合わせください。
Leadership Podcast
Explore the latest episodes of The Heidrick & Struggles Leadership Podcast