An interview with Chris Rupp, chief customer and digital officer at Albertsons
Digital Leadership
An interview with Chris Rupp, chief customer and digital officer at Albertsons
Chris Rupp shares her insights on how to build a digitally advanced team and integrate technology-driven, innovative thinking into a more traditional organization.
Chris Rupp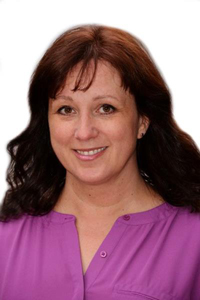 Chris Rupp joined Albertsons in December 2019 in a newly created role leading e-commerce, marketing, loyalty, data, and customer service. Prior to joining Albertsons, she held various executive positions at Fortune 100 technology companies—Rupp was the vice president of fulfillment by Amazon, vice president of Prime, general manager of Microsoft Store Marketing, and general manager of Xbox Store and Growth Lab. She scaled and led teams across product development, marketing, finance, operations, retail, sales, human resources, and functions, and has launched a multitude of disruptive products and services, including the first Amazon Prime Day, delivering outstanding growth and profitability along the way.
---
Heidrick & Struggles: You spent 10 years of your career at Amazon, where you spearheaded the Prime program, and almost four years at Microsoft. What was it like transitioning back to the more traditional, 80-year-old grocer, Albertsons?
Chris Rupp: It's a bit of a full circle. I have worked in retail for around 30 years and, prior to my role at Amazon, I worked for Sears for about 10 years—they are an even more traditional retailer. My move to Albertsons felt a lot like a return, in many ways it was very familiar. It surprised me, how much [my new colleagues and I] had in common: I've always focused on what customers need first, and, at Albertsons, there's tremendous care for our customers and our communities. That common goal has helped us strive to achieve more in the way we serve our customers.
Heidrick & Struggles: How have you integrated some of the more innovative thinking you developed while working for technology-driven companies into your current organization?
Chris Rupp: I think the use of technology to scale, to innovate, to serve customers better, is something that I've really learned a lot about in the last 15 years, and equipping the Albertsons' team with the right tools helped us change faster.
Heidrick & Struggles: What would you say having a role that combines digital and customer responsibility signals to the organization?
Chris Rupp: The idea of the combined chief customer and digital officer is that putting the customer at the center of your technology-driven transformation means that we're not going to adopt technology for technology's sake, but to serve our customers better. For instance, we use data prolifically in our organization, both for our decision-making processes and in building our customer-centric systems.
Heidrick & Struggles: Was is part of your role, educating the overall organization about what "digital" means? Is there a shared vocabulary now among the organization in terms of how you are accelerating the business?
Chris Rupp: Only at a micro level. In my everyday interactions, sometimes people still don't think that applying technology can solve the problem, or even is a factor in their problem. The digital team spends some time explaining how technology can improve what we do, for instance, how deploying a new tool can be easier than changing the process or creating a new one.

Heidrick & Struggles: How much did you define your role versus the company knowing what its priorities would be?
Chris Rupp: Coming into the company, the team had already defined some of the objectives for the role and the areas that I would be responsible for—–e-commerce, data analytics, marketing, and loyalty programs—there were also defined plans for the year regarding what we intended to accomplish, and big aspirations around serving customers through e-commerce. My role was defining the "how," the best way to change our customers experiences and our products. That included hiring the team we needed because our team was very small when I first arrived. One thing I learned is that it's important to hire a few thought leaders early on in order to prepare for the change ahead, and find the right partners within the organization who are critical to your success.
Heidrick & Struggles: Who do you collaborate with the most to drive growth and success?
Chris Rupp: I work incredibly closely with our chief operating officer, who runs our stores, as we think about our omnichannel services; with our business development team, thinking about new businesses or new approaches to the business; and the chief technology officer, to develop the technologies we need. As there was a lot of thinking about investment priorities, I also worked closely with the finance team. It's a team effort led by a common core, which is the customer-first principle.
Heidrick & Struggles: How much do you think that all the events of 2020 sped up your company's transformation?
Chris Rupp: The past 12 months have been a very interesting period, because much of the grocery industry has really been playing catch-up to allow customers to shop from their homes. I would say we've caught up by years, not months or weeks, in the past 12 months. We saw consumers' behavior change overnight last March, many not wanting to go out or shop or eat out, consolidating their shopping trips; this all had a massive impact on how we organized our operations. These consumer behaviors will continue to have an influence on the way we do business in the future, as convenience is a persuasive driver and that's what many of the digital channels accommodate. But customers will continue to exhibit an omnichannel buying behavior. We had a thoughtful plan to launch a series of tools and programs before the pandemic, but in March 2020, speeding to scale up became a critical factor in responding to the increased demand, and later, to advance the level of services we were providing. At that latter point, we started looking for more executive talent to help us think more strategically about what we were building.
Heidrick & Struggles: How do you think about building a digitally advanced team?
Chris Rupp: You have to start with deciding on your overall strategy and approach, down to the most important elements of the plan. From that, you can think of how you'll build an executive leadership team that combines people with deep and rich experience in the company, who know how to get things done and understand our customers, with people from outside the company who can bring in some external expertise and different perspectives. The next step for us included identifying the type of roles that involve work that can be automated and, on the other side of the coin, roles that require thought leadership and how to recruit for them.
Heidrick & Struggles: Did you have to get creative about your hiring process?
Chris Rupp: Yes. When you're putting together a new team, you always want to fill the roles quickly and you can never do that as fast as you wish. One of the things I've learned is that you don't have to have hired the leader in order to get going and kick off your new strategy. While we were looking for the right leader of the business, we had other executives stepping up to help us advance the strategy while we were recruiting.
Heidrick & Struggles: Has the pandemic changed what you're looking for, just knowing that you're leading a very remote team these days? Are there any other skill sets that you need from those people who you might not have even met in person yet?
Chris Rupp: As much as the business has gone through a digital transformation, so have all our people. Prior to the pandemic, I used to get to walk down the aisle, greet people good morning, and thank them for a job well done. But once we transitioned to online, we didn't have those types of recognition programs any longer. That meant that we had to figure out explicitly how to transition to an online environment in a way that allowed us to continue doing those type of activities that make our work environment a rich one. For example, we've instituted a place in our monthly rhythm for recognition of each other. I think it's a lot about how you slow down and think about the important aspects of how your team works together and figuring out how to bring that online just like you're bringing the customer experience online. Another example is making sure that we take time to introduce new team members virtually in a way similar to how it would happen in the office when you meet someone in the hallway for the first time.
Heidrick & Struggles: Any tips, any highlights from your Zoom parties?
Chris Rupp: Our favorite zoom activity is a segment we've added to our town halls called "My Food Culture," which is a great way of sharing all of the diversity on our team—sharing the different food cultures that exist in people's lives and ultimately getting to know each other. We had to take a different approach to improve morale for store associates, bring some fun into their work; we started a contest between teams on how to improve the customer experience and the store teams really embraced the challenge. And the winner was the customer because we made great improvements in shipping on time, which, incidentally, is one of our eight priorities for the business. It may not be the most exciting thing to work on, but it matters greatly to our customers. I think that that level of focus and prioritization is really important for our organization.
Heidrick & Struggles: What influence has the digital organization had on the rest of the organization? What are some steps you've taken to raise the digital IQ within Albertsons? Has your organization influenced the rest of the gigantic company?
Chris Rupp: We are a very interactive organization and don't operate in silos—we work together quite often. It has helped tremendously with making an impact on the entire organization through the digitization, as all our leaders implemented the transformation in their business units. It really is a matter of aligning goals across the leadership team. For instance, the chief operating officer is implementing several critical systems that will help us be better at what we do out in the field. And that's going to have a significant impact on our performance.
Heidrick & Struggles: Has there been any resistance to change?
Chris Rupp: Change is hard, and humans always question change to understand how it will impact us. We want to know what changes will be made, the overall direction we are headed toward, if we are thinking about it the right way. But all those questions make our transitions much better because we're really critically thinking about them. Once we make people comfortable with the plan, we have to follow through swiftly.
Heidrick & Struggles: What non-technological solutions have you implemented as part of digitization?
Chris Rupp: We took a different approach to talent, one that has proved successful to us: we brought in people from the hotel business, who provided a lot of experience in customer centricity and loyalty. And a lot of them were hired during the crisis—it's an example of being agile and reacting quickly in the situation, being creative and finding a new solution.
Heidrick & Struggles: What advice do you have for other organizations trying to bring in talent from other sectors while they are embarking upon their own transformations?
Chris Rupp: If you bring someone into an organization that is very different for any reason, I think the onus is on the leadership team to decide how best to be a learning organization. If you have an existing team of individuals who lack the desire to learn new things about the customer or new practices, it can be very difficult for that new individual to contribute with different ideas. But if you come into an organization that's a learning organization and everyone is interested in learning from each other, the assimilation is much easier, and the impact is much greater.
Heidrick & Struggles: How do you determine the digital capabilities and experiences needed for each one of Albertsons' brands?
Chris Rupp: Albertsons is a company with many terrific brands, and in each of those banners we have deep relationships with our customers. For instance, my mother-in-law lives in the Chicago metropolitan area; she is a lifelong customer of Jewel-Osco and loves to go shopping there so she can talk to the associates in the store about the Cubs. She has a relationship with Jewel-Osco; she does not have a relationship with Albertsons. She doesn't know what Albertsons is, so it's important that we strengthen her connection with Jewel-Osco. Another lever is our private-label brands in the stores that get shaped by customer preferences in each brand.
Heidrick & Struggles: What does your role look like a year from now, three years from now, five years from now, in your view?
Chris Rupp: I think the way that the role will change is in what type of impact I'm having on the business and the customer, because we'll have moved beyond some of our early deliverables. I think my job will keep getting more ambiguous and we'll have to keep being thought leaders in order to generate new ideas and to start changing the industry in ways that the rest of the retail industry has not changed.
Heidrick & Struggles: What were the key lessons you've taken from joining Albertsons, and what would be your advice for a senior executive joining a similar organization?
Chris Rupp: One of the terrific things about when I first arrived at Albertsons was how much time I got to spend with the leadership team getting to know where they were on the journey with developing business plans and addressing customer needs. As this is a new role that was created for Albertsons, it was important to really understand our CEO's intent for how this role would interact with the other leaders and what types of deliverables he was expecting, so that we were aligned early on. His sponsorship has been incredibly important in making sure that the whole team is working together very well. I also spent a lot of time with my peers and my team—I like to call this entry process 'wallowing.' That allowed me to really understand where we were, who the customer is, and the business and the role. Going slow early on in order to be able to move fast later was extremely helpful.
Heidrick & Struggles: What is your advice to digital leaders in the post-pandemic new normal?
Chris Rupp: I will share my thinking about what I need to do for Albertsons in the coming year, and that means watching evolving customer trends incredibly carefully. We are all going to have to find new ways to talk to customers—to reach them, to be relevant. I think that digital transformation is not something you can arrive at as a final destination. It's something that has to continue over and over and over again.
Stay connected
Stay connected to our expert insights, thought leadership, and event information.
Leadership Podcast
Explore the latest episodes of The Heidrick & Struggles Leadership Podcast