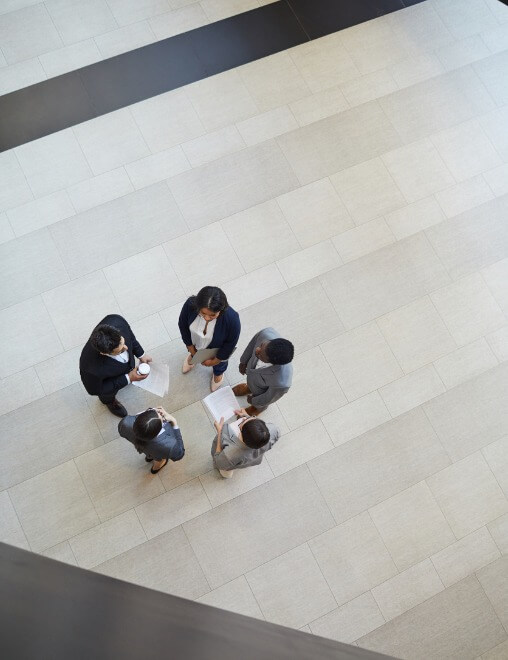 About Heidrick & Struggles
An industry leader serving industry leaders
Heidrick & Struggles is the premier provider of executive search, corporate culture and leadership consulting services. We work for more than 70% of Fortune 1000 companies in virtually every sector and industry around the world.
For all of the services we offer, we employ data-driven methodologies honed through decades of relationships and engagements with the world's largest organizations. Our expertise enables our clients to find the world's best leaders, create diverse and inclusive cultures, and transform their teams to achieve the highest levels of profitability and performance.
Company History
The world's first leadership advisory firm.
In 1953, Gardner Heidrick and John Struggles sent a printed card to businesses in the Midwest announcing the founding of their new firm in Chicago, Illinois. Since then, we've expanded across the world and worked with leading organizations in every major industry.
Diversity, Equity & Inclusion
Diversity, Equity, and Inclusion at Heidrick & Struggles
We embed diversity and inclusion in everything we do. See how we're building a welcoming, inclusive, and supportive environment where everyone can do their best work.
Purpose, Vision, and Values
Leading with our Values
Heidrick & Struggles was formed under the premise that helping organizations and their leaders allows us to help our clients change the world, one leadership team at a time.