D&I in fashion and luxury: Interview with Erica Bourne, chief people officer, Burberry
Diversity, Equity, and Inclusion (DEI) Consulting
D&I in fashion and luxury: Interview with Erica Bourne, chief people officer, Burberry
Erica Bourne, chief people officer at Burberry, discusses defining and executing on diversity and inclusion strategies and the future of work.
Erica Bourne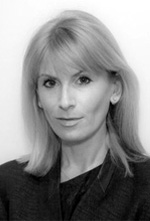 Erica Bourne joined Burberry in 2019. Prior to that, she was executive vice president, Human Resources Advisory Services and Market Enablement at American Express, and manager, London at Deloitte.
Chiara Berlendi: How does Burberry define diversity and inclusion?
Erica Bourne: At Burberry, we define diversity as the unique perspectives and differences we bring to Burberry and share across the world, inclusion as creating a culture that champions these differences and nurtures a sense of belonging, and equity as recognizing each individual has different circumstances and allocating the resources and opportunities required to reach an equal outcome. We take a holistic approach to helping our colleagues thrive, providing them with a range of tools and resources backed up by inclusive policies and support for their overall wellbeing.
Diversity, equity and inclusion are all essential to fulfilling our purpose and are core to our values. Attracting and retaining diverse talent and fostering an inclusive culture enable us to be more creative in everything we do and to open spaces that drive real impact for our colleagues, customers and communities.
Chiara Berlendi: How has this new holistic approach changed the way your organization thinks about DE&I?
Erica Bourne: While diversity, equity and inclusion has been a priority at Burberry for many years, we realized we needed to take a more strategic approach to our programs, partnerships and focus in order to achieve our ambitions across the organization. This is why, at its core, our global Diversity and Inclusion strategy is centered on valuing and embracing differences and creating an environment where everyone feels they can reach their potential. It consists of four strategic pillars: attracting and retaining diverse talent, fostering an open and inclusive culture, educating and raising awareness and implementing a global approach.
To create our strategy, we needed to take a step back and really look at our business, our operating environment and listen to what our colleagues and customers were telling us. I would say this is an ongoing process of learning and evolving; we can never plant the flag. A number of emerging areas of focus were clear across our pillars and led us to develop programs across them all.
For example, setting aspirational goals to increase diversity and continue to challenge where and how we find the best talent. This includes taking steps to make every stage of our hiring processes more inclusive, rolling out training programs for hiring managers and investing in scholarship programs to support the next generation of creative voices. Policies, including our industry-leading Global Parental Leave Policy and Global D&I Policy, enable us to foster a truly inclusive culture. Beyond our workplace, we believe it's important to celebrate diversity in our campaigns, shows and how we express our brand. We have measures in place to make sure our casts are representative of our customers, communities and society as a whole.
Earlier on in our journey, educating and raising awareness were particularly important for us to better understand how we can all create lasting change. Over the past two years, we've embedded mandatory unconscious bias training, inclusive leadership training and are currently rolling out allyship training to our entire global colleague population. Outside of our own organization, we continue to listen, learn and collaborate with others across our industry and beyond.
Chiara Berlendi: How has the COVID-19 pandemic changed your approach to D&I?
Erica Bourne: The pandemic placed enormous pressure on our people and continues to do so for all those still managing the challenges of restrictions. Supporting them was, and continues to be, our top priority. We worked closely with teams around the world to better understand where we could best help colleagues achieve balance, particularly those with increase caregiving responsibilities.
This included more flexibility in working arrangements, tools and resources to prioritize wellbeing, and harnessing technology to maintain a culture of inclusion and sense of community. Everyone's experience has been different, so we made sure we were checking in with colleagues frequently through global pulse surveys to make adjustments and address feedback quickly. As we design the future of our workplaces, we are building on learnings we gained from the pandemic in mind and ensuring we collaborate with our people to inform our future approach.
Chiara Berlendi: How does the governance behind D&I at Burberry look?
Erica Bourne: Championing the D&I agenda is everyone's responsibility, and it starts with leadership. To help achieve our D&I goals, our dedicated global D&I team works with colleagues across all parts of the business and external partners to activate our strategy. Our Executive Committee is responsible for ensuring that as an organization, we live by our purpose and values. All members of our leadership have formal D&I objectives included in their goals, demonstrating accountability for attracting and retaining diverse talent and building our inclusive culture.
In 2019, we formed an Internal D&I Council, consisting of colleagues responsible for sharing tools and resources, challenging our thinking and supporting the delivery of our action plans. Concurrently, we introduced our Cultural Advisory Council, bringing together external experts and thought leaders from across countries and industries. They have been invaluable partners, providing counsel and challenging us to push the boundaries of what's possible to enact positive change.
Most recently, we are embedding local action plans across regions and business areas in line with our fourth pillar: implementing a global approach. These targeted D&I plans are created by working groups within different areas of the business, applying a local understanding of the D&I landscape while supporting our global priorities. Each plan is sponsored by one of our senior leaders and is regularly monitored to track progress.
Chiara Berlendi: You mentioned fostering an open and inclusive culture as one of the four pillars of your D&I approach. How do you build and nurture an inclusive culture in Burberry?
Erica Bourne: There is no simple answer to this. We must listen to our people, leaders need to lean in and understand their teams and what's important to them, and we need to measure progress and consistently challenge the organization on what can be improved upon for the future.
To do this correctly and build an environment that is truly inclusive and lives on beyond the teams today, there are two things that I believe are really important. Firstly, the recognition that this journey is never-ending, and we have to continually listen, learn and be iterative in our approach. We look at a number of different aspects of culture, including having the right people in the right roles, development opportunities and policies to support their careers at Burberry, being intentional about our actions to drive representation across our leadership teams and expanding mentorship opportunities to keep communication open and share information. Secondly, it's about leadership and the expectations we have of all colleagues. Everyone has a leadership responsibility, no matter where they sit in the organization, to build and nurture that environment through being self-aware, creating the space for honest conversations and being a force for positive change.
Two examples come to mind of how we've come together to create a more inclusive company. As briefly mentioned, launching our equal parental leave and support to return to work was a huge milestone as it's applicable to all parents and consistent around the world. All Burberry employees with more than 12 months continuous service who become parents are entitled to a minimum of 18 weeks paid parental leave and have the option to return to work with a 20% reduction in weekly hours for the first four weeks, with no reduction in salary or benefits. The policy includes all employees who have responsibility for the care of a child, from biological parents to adoptive parents, guardians, or stepparents.
Another, as mentioned already, is creating space for people to have open and honest conversations. Over the past couple of years, particularly after the acts of violence against members of the Black community and ethnically diverse communities across countries from 2020, it's been important to provide safe spaces for colleagues to express how they feel and meaningfully support one another. There has been great appetite for tools and resources to support these processes of reflection and sharing. Alongside our other efforts, we refreshed leadership programs, so they align to our current purpose and values, making sure our leaders walk the talk.
Chiara Berlendi: Burberry already seems to be making good headway into the D&I strategy. What does the next phase look like?
Erica Bourne: As we touched on, when it comes to the focus on diversity and representation and building a sense of belonging, our work is never done. For us, the next phase will be to continue to assess the needs of our colleagues and further embed D&I throughout the organization.
It will be less about launching new programs and more about creating a sense of belonging, better understanding our colleague population with voluntary data disclosure where possible and assessing how we can build a more inclusive future for all. It will be about evolving how we work with all we've learned in the past couple of years and ensuring everything we do is consistent with our values.
Chiara Berlendi: Hybrid work is a topic that is top of mind for senior executives. What does the future of work look like for Burberry?
Erica Bourne: Agility is key, and I think most organizations have understood its value over the past two years as we certainly have. We want to balance the increased flexibility granted by remote working with the need to unlock new ideas through the power of coming together. The office continues to play an important part in facilitating the creative process and the nature of someone's remit is highly relevant to this discussion as well.
We are in the process of reimagining the role of the office to ensure spaces really enable connection and collaboration. We want the office to be a great place where people work effectively, become inspired, drive critical thinking and share learnings, not somewhere they feel forced to spend a certain amount of time. It has to be an environment where people can engage with our brand and learn from one another. This is important for all our colleagues, but particularly for those newer in their careers or to the organization. Being agile is about where and how teams can do their best work and we're excited to co-design the future of work with our people.
---
About the Interviewer:
Chiara Berlendi (cberlendi@heidrick.com) is a principal in Heidrick & Struggles' Milan office and a member of the global Consumer Markets Practice.
Stay connected
Stay connected to our expert insights, thought leadership, and event information.
Leadership Podcast
Explore the latest episodes of The Heidrick & Struggles Leadership Podcast