Meeting the demand for women directors
Board of Directors
Meeting the demand for women directors
The case for more women executives and board directors is stronger than ever, as female representation not only is essential for the realization of gender equality but also helps improve financial returns.
The social call for greater female representation on boards is getting louder, and a number of regions and companies have responded with formal and self-imposed mandates. In addition, proprietary research from Heidrick & Struggles and supported by other studies shows that top-performing boards tend to have more female board directors than their underperforming counterparts.
Despite these mandates and the financial returns to be gained, finding women directors is still proving difficult for companies. So what can companies do to attract and find the female directors they need? Here we offer five steps companies can take to stay ahead of the competition in the race for female directors.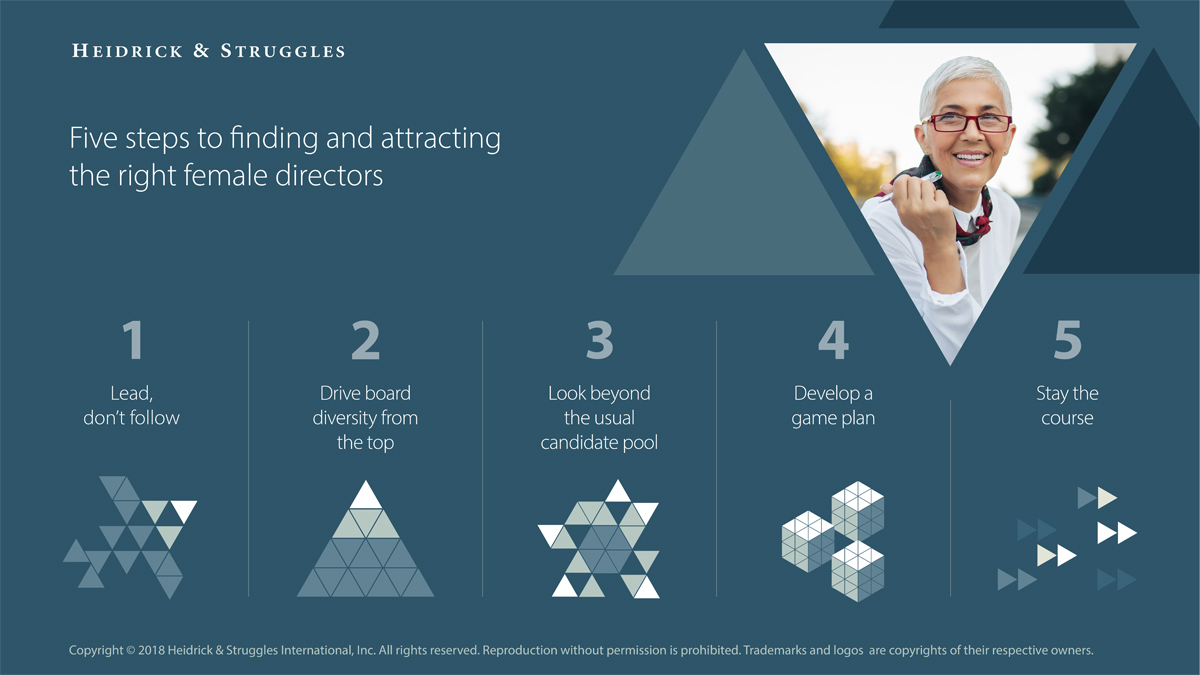 Stay connected
Stay connected to our expert insights, thought leadership, and event information.
Leadership Podcast
Explore the latest episodes of The Heidrick & Struggles Leadership Podcast