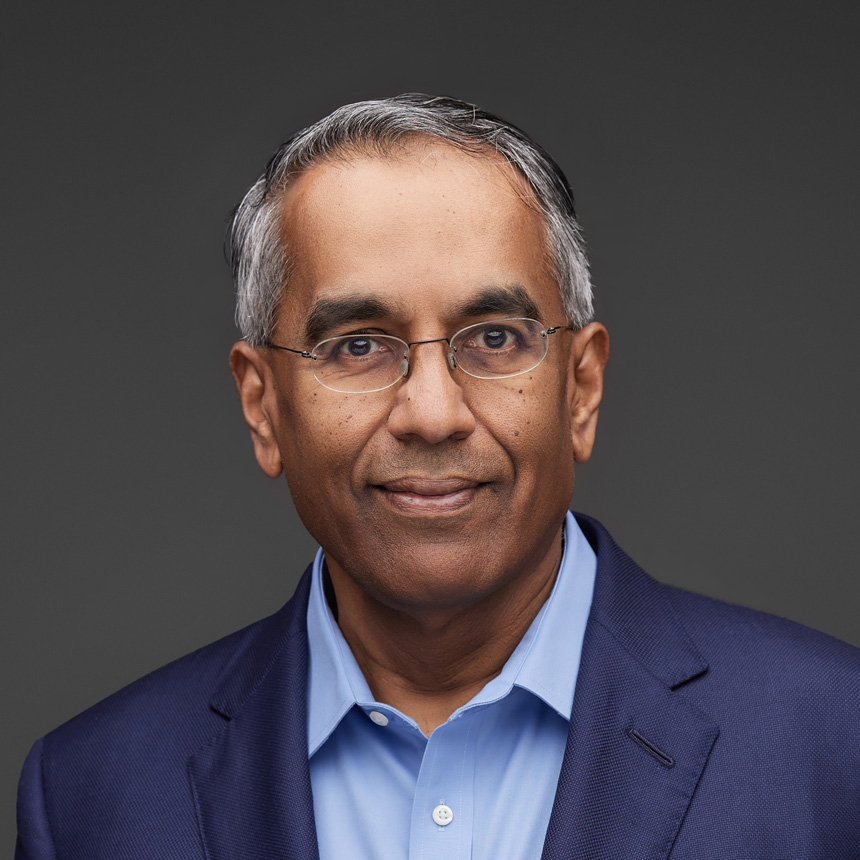 Krishnan Rajagopalan
President and Chief Executive Officer
Overview
Krishnan Rajagopalan is president and CEO of Heidrick & Struggles, a global leadership advisory firm providing executive search, leadership assessment and development, organization and team effectiveness, and culture shaping services. He serves on the Board of Directors of Heidrick & Struggles and leads the firm's global Management Committee.
Experience
Krishnan has over 18 years of experience in executive search, having led C-suite and Board level searches for global corporations across all industries, including private equity. He advises clients regularly on digital transformation, leadership, succession planning, governance, culture, and diversity and inclusion. Prior to assuming his current responsibilities, Krishnan led Heidrick & Struggles' global Executive Search division and, before that, he led the firm's Global Technology & Services practice. He has been recognized as one of the "100 Most Influential Executive Recruiters in the World" by Bloomberg Business Week.
Krishnan is a strong advocate for diversity and inclusion and gender parity, both for the firm's employees and for its clients. Recently, Heidrick & Struggles pledged that on an annual basis at least half of the Board candidates that are presented to clients in total over the course of the year will be diverse. The firm also partners with organizations like the Paradigm for Parity® coalition and the 30% Club's Future Female Directors program to help close the corporate leadership gender gap and promote gender parity across all levels of organizations.
Before joining Heidrick & Struggles, Krishnan served as a Vice President and Partner with a global management consulting firm, where he focused on strategy, operations, and transformation across a wide range of industries.
Education
The University of Chicago Booth School of Business, MBA
Johns Hopkins University, MS in Engineering
Johns Hopkins University, BS in Engineering
Awards
Distinguished Alumnus Award, Johns Hopkins University
Philanthropy and Service
Krishnan is a member of its G.W.C. Whiting School of Engineering National Advisory Council.