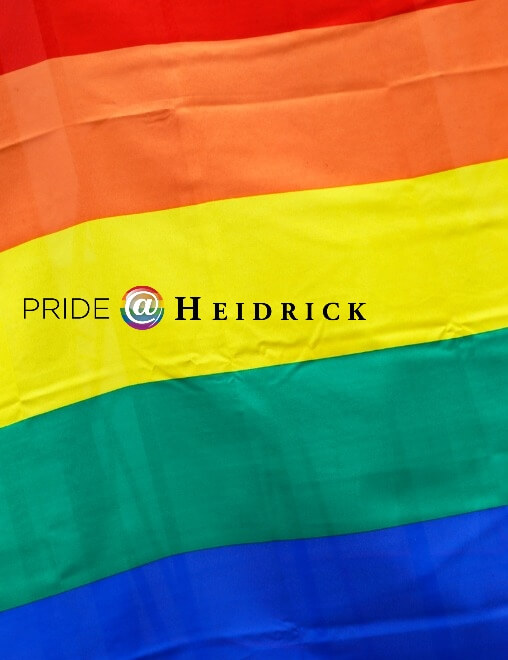 Pride@Heidrick
Heidrick & Struggles strongly believes in the advantages a diverse and inclusive workforce can bring to leadership and business.

Mission
The Pride @ Heidrick network—which welcomes the firm's LGBTQ employees and allies—aims to support, advance and transform inclusion and leadership for the LGBTQ community. Using regular communications, mentoring and coaching, Pride @ Heidrick seeks to promote understanding and awareness of LGBTQ issues through the sharing of personal stories. We also provide mentorship and support for LGBTQ individuals to feel equally respected and have equal opportunity to advance their careers at Heidrick & Struggles.

By taking an educational and lobbying role, the members and allies of Pride @ Heidrick demonstrate their unwavering commitment to proudly working with diverse candidates and clients. Using D&I benchmarking and best practices, external events and conferences, as well as regular thought leadership papers, the network provides an enhanced perspective on the value LGBTQ inclusiveness brings to leadership and business.

Vision
Members and allies of Pride @ Heidrick strive to help both our colleagues and clients stay true to who they are at work, without any fear of repercussions, and to reinforce the importance and value of a world of different perspectives.