Site Search
Insights
Insights Search
No results found matching your search criteria
New Book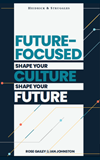 Future-Focused:
Shape Your Culture. Shape Your Future.
On-Demand Webcasts
Leadership lessons, case studies, insights, and special guests. Join Heidrick & Struggles experts for exclusive on-demand webcasts.
Podcast
The Heidrick & Struggles Leadership Podcast explores the intersection of business, organizational culture, and talent in conversations with leading thinkers around the world.
People and culture
Human Resources Officers
Paula Stannett, the chief people officer at Heathrow Airport, discusses how Heathrow supported their workforce through the challenges of COVID-19 and the importance of employee health and well-being.
Stay connected
Stay connected to our expert insights, thought leadership, and event information.
Leadership Podcast
Explore the latest episodes of The Heidrick & Struggles Leadership Podcast