Site Search
Insights
Insights Search
No results found matching your search criteria
Addressing climate change
Sustainability
Heidrick & Struggles' Jeremy Hanson speaks to NASDAQ's Mike Stiller about what boards need to do to prepare themselves and future-proof their companies against climate change risks.
New Book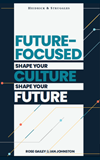 Future-Focused:
Shape Your Culture. Shape Your Future.
On-Demand Webcasts
Leadership lessons, case studies, insights, and special guests. Join Heidrick & Struggles experts for exclusive on-demand webcasts.
Podcast
The Heidrick & Struggles Leadership Podcast explores the intersection of business, organizational culture, and talent in conversations with leading thinkers around the world.
Boards and governance
Boards & Governance
In 2021, boards of companies in the Fortune 500 continued a trend that began in the second half of 2020: bringing in an infusion of fresh thinking by reaching out to groups of people from increasingly diverse backgrounds.
Featured Reports
Private Equity
Our latest survey of private equity operating professionals in North American shows a more dramatic increase in compensation than we have seen, a trend that is being reflected across all private equity positions.
Stay connected
Stay connected to our expert insights, thought leadership, and event information.
Leadership Podcast
Explore the latest episodes of The Heidrick & Struggles Leadership Podcast