Site Search
Insights
Insights Search
No results found matching your search criteria
Featured Article
The chair imperative: A new mandate for leading in a new world
Boards must fundamentally rethink what it takes to be an effective chair, how the role should be structured, and how to find the right candidates. Chairs themselves should take the lead on ensuring they have the right successor.
New Book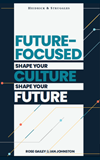 Future-Focused:
Shape Your Culture. Shape Your Future.
Featured Insights
Chief Executive Officer
In our latest Route to the Top, Heidrick & Struggles' annual demographic study of chief executives, we found that companies are returning to a more expansive view of CEO succession as the upheaval of COVID-19 subsides.
On-Demand Webcasts
Leadership lessons, case studies, insights, and special guests. Join Heidrick & Struggles experts for exclusive on-demand webcasts.
Podcast
The Heidrick & Struggles Leadership Podcast explores the intersection of business, organizational culture, and talent in conversations with leading thinkers around the world.
Stay connected
Stay connected to our expert insights, thought leadership, and event information.
Leadership Podcast
Explore the latest episodes of The Heidrick & Struggles Leadership Podcast