Site Search
Insights
Insights Search
No results found matching your search criteria
Chief Financial Officer Focus
Financial Officers
Our second report on compensation trends for chief financial officers explores data from private equity professionals in North America and Europe on both organizational structure and compensation for this increasingly critical role.
Board Monitor 2022
Boards & Governance
In 2021, boards of companies in the Fortune 500 continued a trend that began in the second half of 2020: bringing in an infusion of fresh thinking by reaching out to groups of people from increasingly diverse backgrounds.
New Book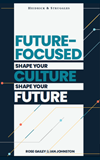 Future-Focused:
Shape Your Culture. Shape Your Future.
On-Demand Webcasts
Leadership lessons, case studies, insights, and special guests. Join Heidrick & Struggles experts for exclusive on-demand webcasts.
Podcast
The Heidrick & Struggles Leadership Podcast explores the intersection of business, organizational culture, and talent in conversations with leading thinkers around the world.
Succession planning across industries
Industrial
Current CEOs share their insights on how forward-looking CEOs and boards are rethinking their approach to CEO succession planning to ensure their company's next leader will have the best chance of success.
Featured Reports
Private Equity
Our latest survey of private equity operating professionals in North American shows a more dramatic increase in compensation than we have seen, a trend that is being reflected across all private equity positions.
Stay connected
Stay connected to our expert insights, thought leadership, and event information.
Leadership Podcast
Explore the latest episodes of The Heidrick & Struggles Leadership Podcast